SEO is one of the most invaluable tools that your B2B company has at its disposal. From generating new marketing leads to securing a higher position in the Google rankings, our San Diego SEO Services will be able to increase the social profile of your business.
What Does a SEO B2B Strategy Involve?
SEO, or Search Engine Optimization, is a technical process that helps your website generate more traffic and can boost lead acquisition. As a San Diego SEO Agency, we have years of experience in refining and developing an effective SEO strategy.
Our process focuses on three central stages:
Creating a Custom Strategy
Let's break these down further.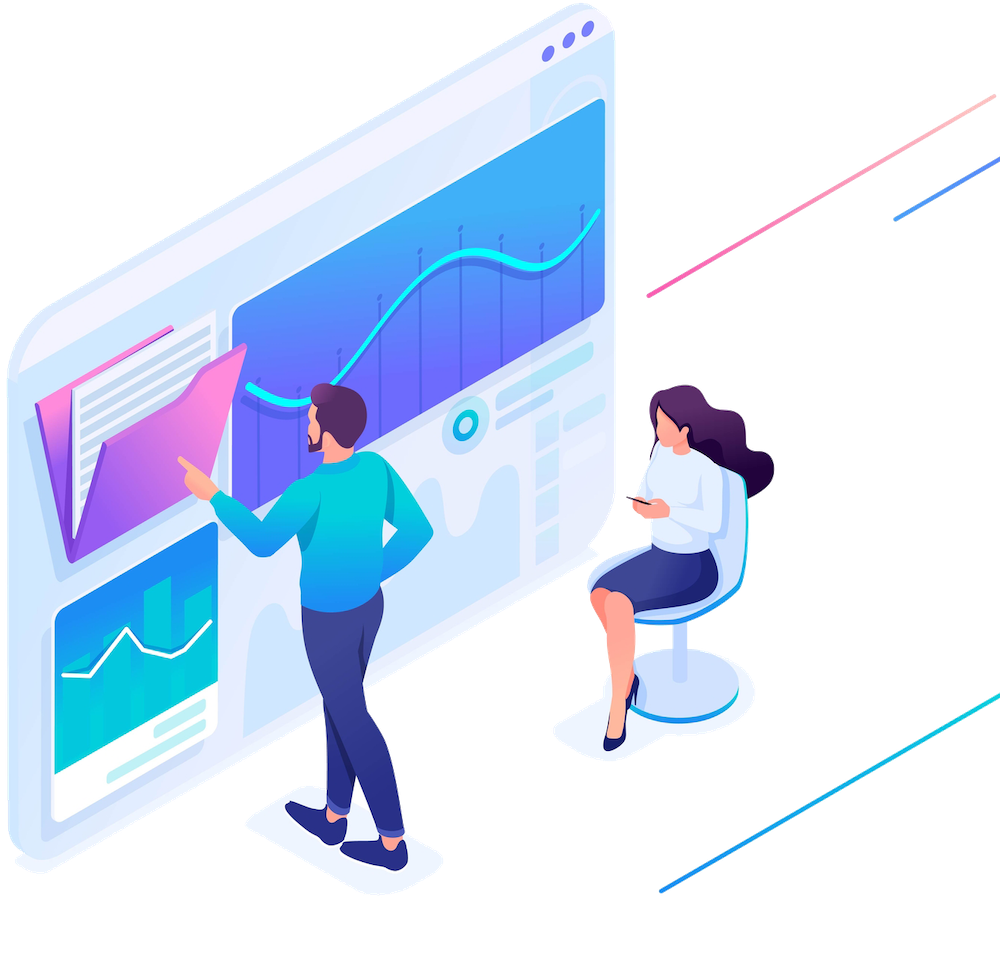 Custom Strategy
An effective SEO strategy will differ depending on the specific goals of the client. That's why we put client communication first, outlining your goals and engineering an SEO strategy that fits in with your objectives.
Our extensive experience in San Diego digital marketing allows us to understand our client's needs on a deeper level, helping develop a custom SEO strategy that will help your business succeed.
Execution
Every SEO campaign is only as good as the team that runs it. Luckily for you, we're the very best at what we do.
Our team includes a range of San Diego SEO consultants, each member bringing years of digital marketing expertise to the table.
Once we've designed the optimal strategy for your business, we'll efficiently take the lead on executing our plan. You'll be on the road to success in no time.
Focus on leads
As a B2B business, sales generation takes priority over traffic and overall rankings. We understand that leads are the center point of your business, helping to boost your revenue and secure new contracts.
That's why we're an SEO agency that focuses on creating new sales leads for your business.
While your social presence naturally begins to grow, a wave of new leads will start to flood in.
How We Design Your San Diego SEO Marketing Campaign
Our comprehensive process has been refined over years of experience, producing our certified 5-point road map towards success.
Research
Everything begins with research. As a San Diego SEO agency with extensive experience, we're experts at conducting keyword research around your business. Alongside this, we'll delve into your competitors' sites, breaking down which keywords they're targeting and ensuring your business comes out on top.
By doing in-depth research into how your business is currently running, we'll be able to build a custom SEO pathway for your company, lucrative keywords, and business insight lighting the way.
Client Approved
Once we've conducted our initial research stage, we'll compile our findings and present them to you in an easy-to-understand format. This will give you an insight into why we're targeting the keywords we are, as well as the logic behind our campaign.
From there, we'll work with you to develop a set of measurable goals. These will be milestones that our campaign will seek to hit within a certain timeframe. These planned objects will allow us to relay our progress back to you, ensuring that your campaign stays on the right track towards reaching its goals.
We'll be able to do all this in one 60-minute call, letting you get back to running your business.
Setup
After you give the all-clear, we'll begin to put in place tracking software to monitor the process of your campaign. These monitors will allow us to record any changes to your site, including search volume, ranking keywords, and overall traffic.
Execute
We break our SEO campaigns into three sections: technical, off-page, and on-page. Each of these areas requires a different set of skills and carries a distinct pool of optimization objectives.
Our San Diego SEO agency has designated consultants for each of these areas, ensuring that every part of your campaign is taken care of.
Your SEO campaign will go off without a hitch.
Results
Based on the systems we've put in place to monitor your campaign, we'll be receiving a continual stream of data on its process. At regular intervals, we'll compile this data, creating a report that demonstrates the progress of your campaign.
We'll also point to where we're beating our set goal expectations, as well as using data prediction to forecast future performance.
Our personalized reports will give you an insight into how your campaign is going, and an estimation of how it will continue based on current trends.
With years of experience, a dedicated team of experts, and case studies of our success stories, we are a top San Diego SEO consultant. We'll consistently be able to deliver the results you need.
If you need a helping hand launching your own SEO campaign, or want to take a current campaign to the next level, then get in contact with our San Diego SEO company today.
READY TO MAKE A REAL CHANGE?