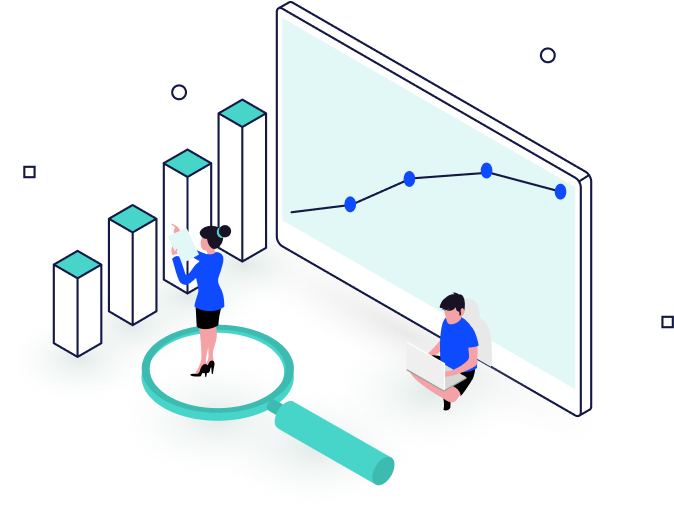 With millions of new businesses being formed every single day, the need for a concrete SEO strategy to rise through the SERP rankings has never been more pressing. Key Marketing Group is a New Jersey SEO company that's devoted to boosting your ranking through delivering effective SEO strategies.
With years of expert industry experience, we'll be able to create a customized SEO strategy for your business.
What New Jersey SEO Services Does Key Marketing Group Offer?
We offer a range of SEO services, ranging from local and national SEO all the way to regular monthly consultations to help develop your business' online presence.
By conducting detailed client and competitor research, we generate an unbeatable SEO strategy, drawing upon our team of experts to deliver you a campaign that boosts your presence in the SERPs, while also increasing your brand awareness.
From smaller local campaigns to nationwide SEO support, Key Marketing Group has the years of experience to deliver your business exactly what you need.
Local SEO
We offer a range of local SEO services to New Jersey companies with a focus on moving up the SERP results within your local area.
National SEO
If you're looking to move up the rankings and boost your company's presence on a national scale, then our national SEO services will provide you with a customized strategy for your business.
B2B SEO
As a business that focuses on optimizing the SEO of other businesses, we understand the B2B market like no other. With years of B2B SEO experience, we'll be able to generate a customized B2B SEO strategy, boosting your SERP ranking and solidifying your spot on that elusive first page of Google.
Monthly SEO Services
Our monthly packages allow you to construct ongoing SEO support services, with our designated team giving you updates about our progress every single month. We'll also continually optimize your website, using your monthly results to further refine and improve your local SEO.
Professional SEO
We're a New Jersey SEO company with years of experience, our results proving us the best SEO company in New Jersey time and time again. We'll be able to offer our expertise, accompanied by a level of professionalism that will make the whole process as smooth as possible.
SEO Consulting
Whether you want us to run the whole campaign or just consult and develop your current strategy, we'll be able to produce a custom package for your business. Accessing world-class SEO services has never been easier!
SEO Experts
With a team of SEO experts leading our campaigns, we can ensure a top-quality level of service – every single time.
With a team of accomplished SEO experts leading our campaigns, we can ensure a top-tier level of service time and time again. We pride ourselves on our transparency and regular communication; you'll never have to wonder what our next move is!
By studying the newest Google algorithm updates and search trends, we keep our clients at the top of the search results. Search engine optimization is an ever-changing landscape that requires constant attention to yield the greatest results, and our hyper-focused approach keeps us ahead of the curve.
We have had the pleasure of serving companies across a wide variety of industries. From commercial security, to the tech sector, to global manufacturers, our tried and true formula for success knows no bounds.
Link Building
As a SEO strategy company, we're also well versed in link building and other off-page SEO practices, ensuring that your campaign is as holistic as possible, improving your online presence from all angles at once.
New Jersey SEO Strategy
Over our years of delivering top-quality local SEO in New Jersey, we've developed a strategy that we apply to help all of our new clients get the very best of their online site.
We've broken SEO strategy into five steps: Research, client-approved plan, setup, execution, and results. Let's break these down further.
Research
We're a SEO company that places research first. We always conduct several sets of in-depth analyses on your business, then link this to keyword research in your niche to compile the best set of keywords for your strategy.
We'll pair these unique keywords with competitor research, looking at companies similar to your own to find out how to gain a competitive advantage over time. Based on what's currently ranking for the specially selected keywords for your company, we'll then develop a detailed SEO plan.
The detail of these customized plans, specifically tailored for your business, is why we're the best SEO company in New Jersey.
Client Approved Plan
Once we've finalized our plan, we'll jump onto a 60-minute call with your business. In this time, we'll walk you through our findings, outlining our strategy and explaining how we'll execute your SEO plan on your website for the best rankings.
Within this call, we'll also set out a range of measurable goals that we'll be adhering to during our process. These goals let you track how the campaign is going, with our regular updates filling you in on the rest.
Setup
After signing off on our personalized local SEO strategy and getting the green light, we'll then begin to implement our state-of-the-art digital marketing tracking software onto your site. With these tools, we'll be able to actively trace your site's SEO performance, getting metrics about domain rating, backlink generation, and current on-page optimization.
This system of tools will act as the backbone of our strategy, providing us will all the information we need to boost your site through the SERP rankings.
Execute
We break down our execution for our local SEO New Jersey strategy into three segments that will run simultaneously. These are on-page, off-page, and technical SEO, to each of which we assign one of our expert SEO specialists.
Our team is part of what makes us the best SEO company in New Jersey, with experts that have years of experience heading up your local SEO campaigns.
Results
Over the course of your SEO campaign, we'll generate results reports that will break down the progress of your site. In these reports, we'll walk you through everything you need to know about how the campaign is going.
We'll also continually analyze your results, generating insights which we will then use to further customize your strategy. This means that your campaign will undergo a continual process of optimization, constantly improving and becoming more effective.
We assure you we're the very best at what we do, bringing local SEO expertise to your New Jersey B2B business.
READY TO MAKE A REAL CHANGE?