Manufacturing Website Design and SEO
Build traffic and get more leads
Marketing for manufacturers takes finesse. Rather than the "buy now!" mentality of the B2C world, your marketing must lead businesses into your consultative sales process.
We've worked with manufacturers of steel, RC cars, rubber, ice, frozen food, and everything in between since 2002. We know what it takes to grow your sales pipeline.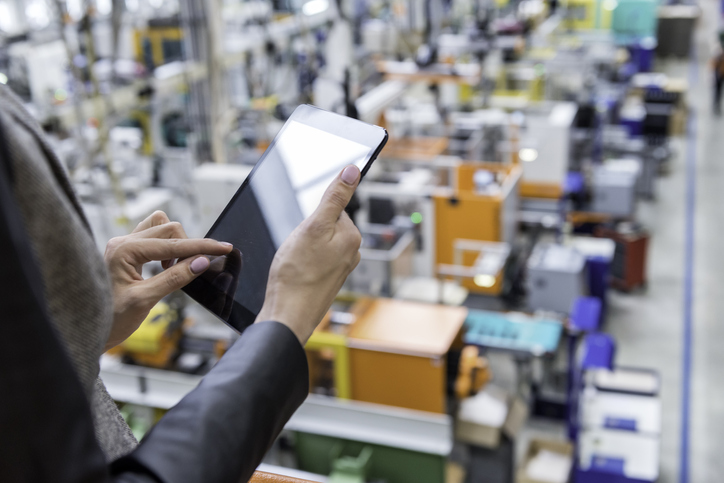 Schedule a 15-Minute Conversation
The manufacturing industry is changing.  A great product and reputation used to be all you needed. And indeed that can carry you to a certain level. However, in the Digital Age, manufacturers who invest in their online presence are growing faster.
One of the first things your prospective customers do when exploring a potential business relationship, is check out your website. And if your website sucks, you may have just lost a sale.
Reputation and referrals are still paramount. However, a robust website design and strong manufacturing SEO can amplify the sales that those factors generate.
Proven Manufacturing SEO
Once you have a professionally designed website, it's time to boost its reach with search engine optimization (SEO). That is the art of getting your business ranked high in search engines for phrases that potential buyers are searching for.
"Key Marketing's search engine optimization (SEO) landed us a $1 million project. We asked the client how they found us and they said, 'you kept coming up in my Google searches!'"
We've been doing SEO for manufacturers since 2002 – the early days of the internet! Some advantages of our
manufacturing SEO 
services include:
Larger Traffic Share
Sales is a numbers game. The more of the right people that go to your website, the more sales conversations you're going to have.  We start with a strategic analysis of which search phrases would generate the most business for you, and then we make it happen.
Transparency
Rankings and traffic are great and all, but you're hiring an SEO company to get more leads. While most SEO companies just promise rankings, we are so confident that we give you access to a real-time dashboard that shows how many calls and quote requests our services have delivered. 
Increased Sales
With more visitors coming to check out your site, the more quote requests and phone calls will roll in, and the more conversations your sales team will have. The result is the formation of new and long-lasting business relationships with people who found you. 
INCREASE INBOUND LEADS
Manufacturing Website Design & SEO